Recently I saw this tweet from Andrew Zonenberg where he shows a comparison between a regular ring light versus one with a polarizing filter in front of the light source and the objective lens. And the difference in terms of reduction of reflection and clarity is night and day.
https://twitter.com/azonenberg/status/1494061604161220615
But after seeing the price tag of 615$ for the ring light source I said to myself: "You're a cheap ass, you can do this cheaper"
So I went shopping on amazon and bought the cheapest LED ring light and polarization film with shipping by amazon for a grand total of 47$. Three days later these two things showed up: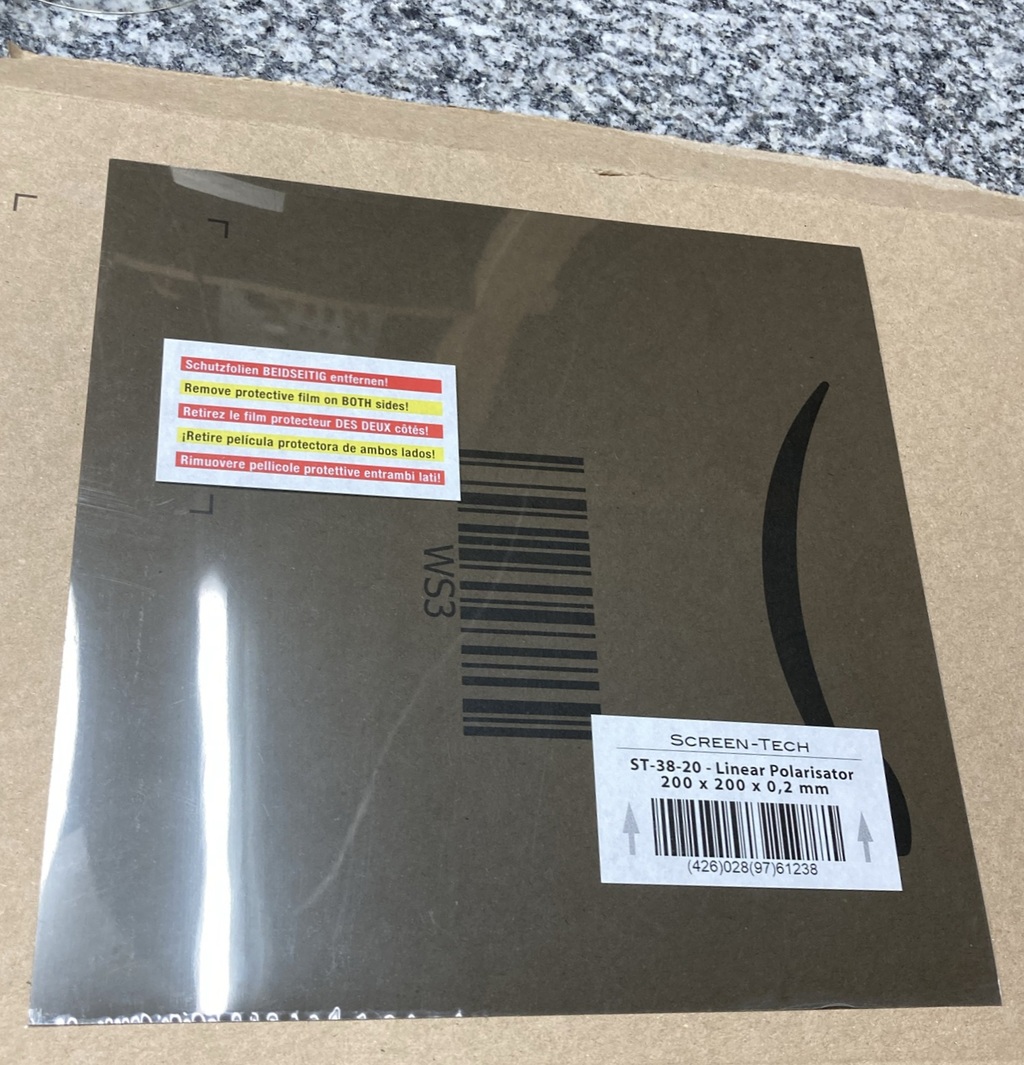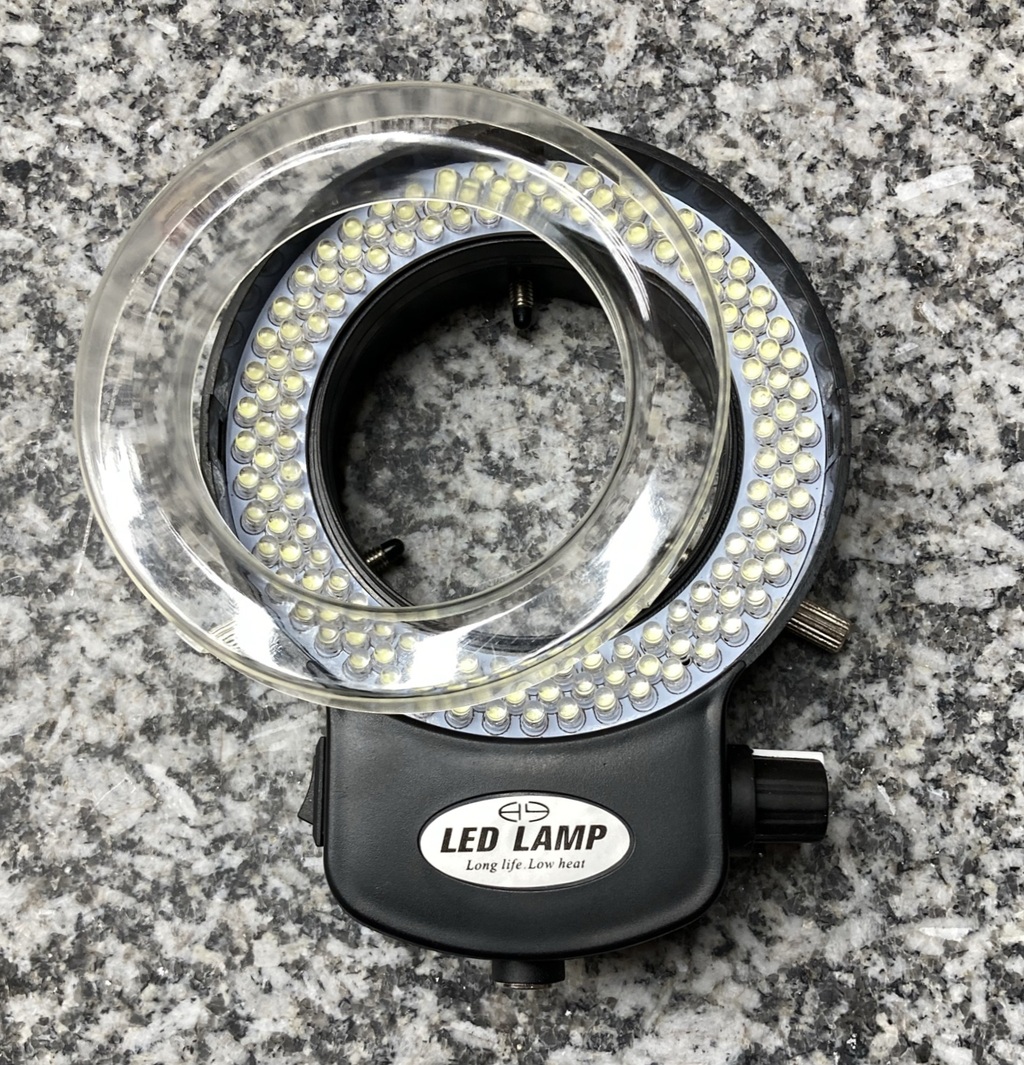 ---
I used a paid of dividers with a scalpel blade wired to one shank to cut a ring out of the polarizing film.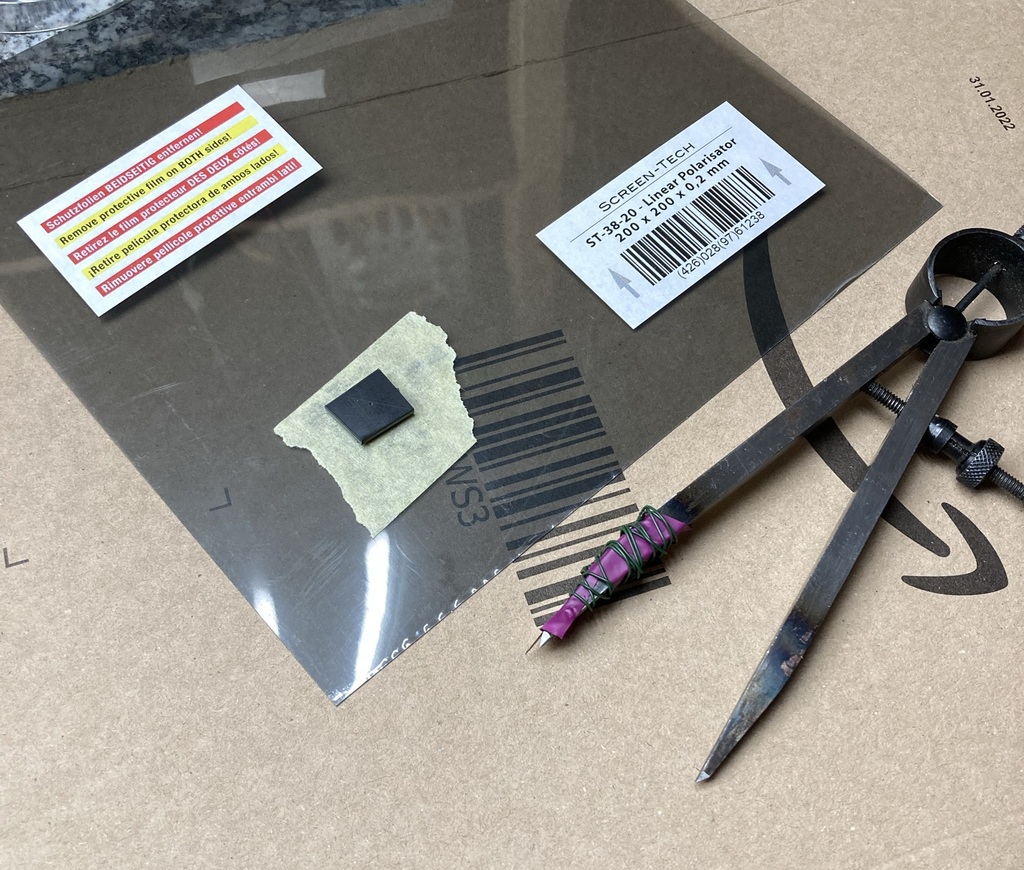 ---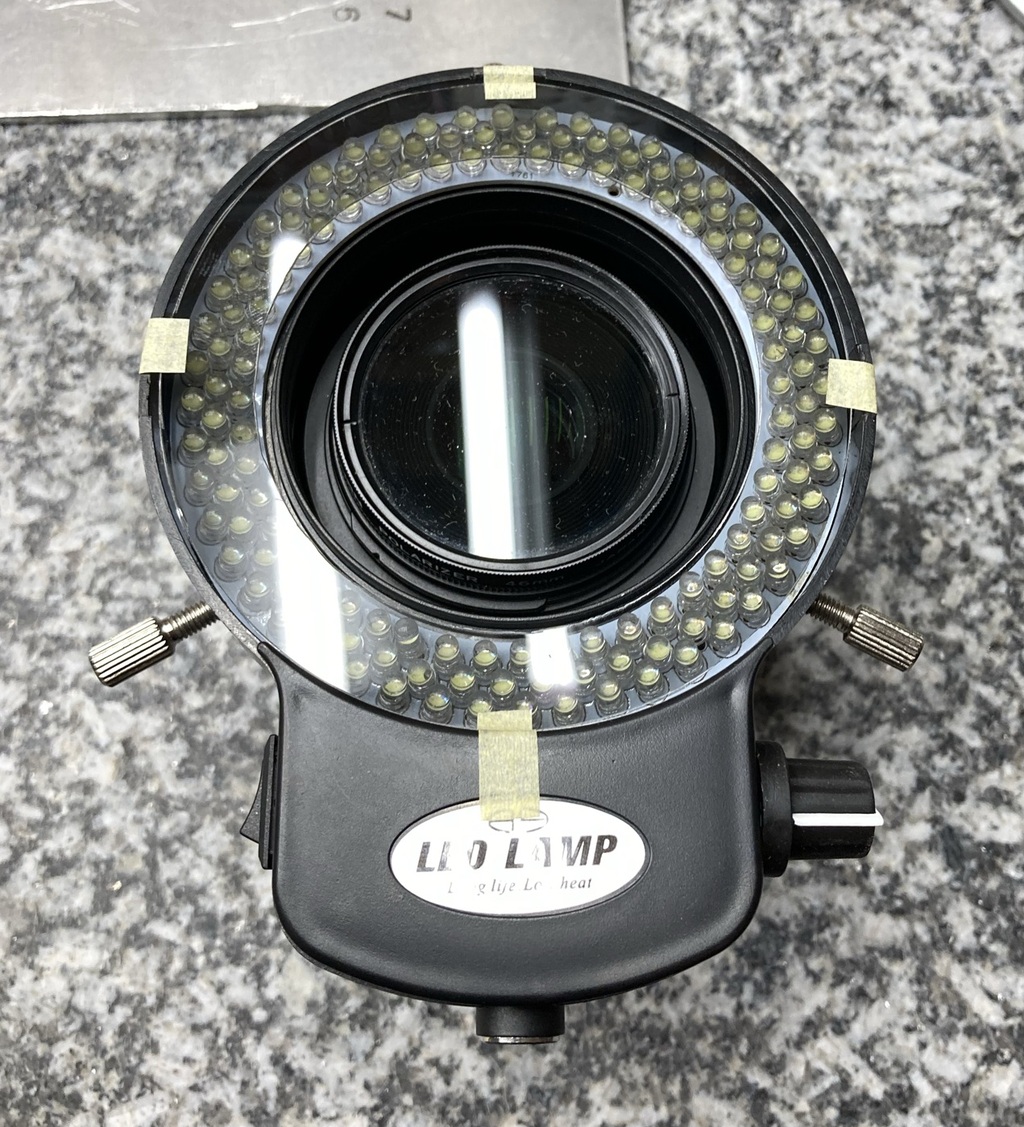 I removed the front transparent bezel since if would have negated the effect of the polarzing film