Recently I found a broken HP elitebook 820 in the electronics junk at work. The notebook was already cannibalized for parts but the display still looked good.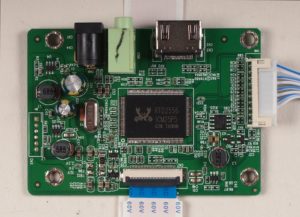 I did a quick google search for the part number of the display (HB125WX1-100) to find out the specs and if there are any adapters available to connect this display to a HDMI source.
Turns out it is a 1366×768 pixel resolution screen and it has a eDP interface. I wouldn't want to use this as a primary display on a computer but is good enough for what I have planed. That is using it as a display for my raspberry pi.
But first I need an adapter board. There are several different boards on ebay.
I chose this one https://www.ebay.com/itm/153507464178 because it states in the description that it's for exactly this display and it comes with a fitting flex cable and a daughter board for the on screen menu. The display controller is a Realtek RDT2556.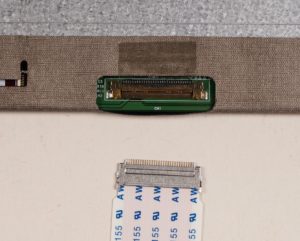 Setting this up is pretty straight forward. Hook up the cable to the display. Connect a 12V power supply and you see a status menu on the screen. Once you connect a HDMI source it's a normal display sans the case.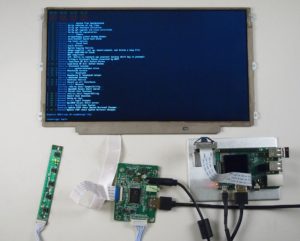 So far it works as intended.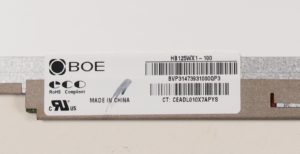 x