Monday, Oktober 13th, 08:02 my chair broke down and I landed on my butt.
After posting the picture of my mishap on Facebook to the amusement of my friends, I got the suggestion to make a flowerpot with the remains of the chair.
Idea approved! Good thing I still have the parts from the old washing machine I made the video installation out of. So this was made swift.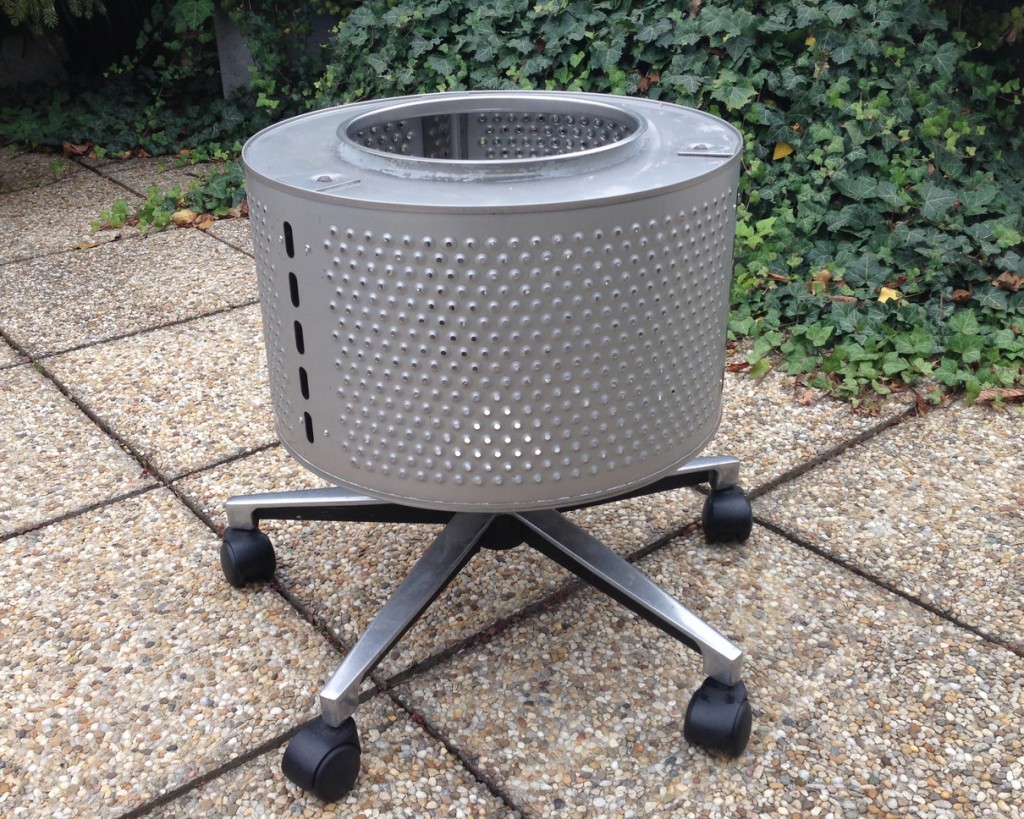 It is the drum of the washing machine welded to the base of the chair.