Do ceramic knifes appear on X-Ray images? The short answer is yes.
One of the first ideas of what to x-ray, long before I got an X-Ray machine, have been ceramic knifes. You know for security reasons. Could one bypass a X-Ray hand baggage scanner at an airport with a ceramic knife? I guess no. In my opinion they are even more noticeable compared to normal steel knifes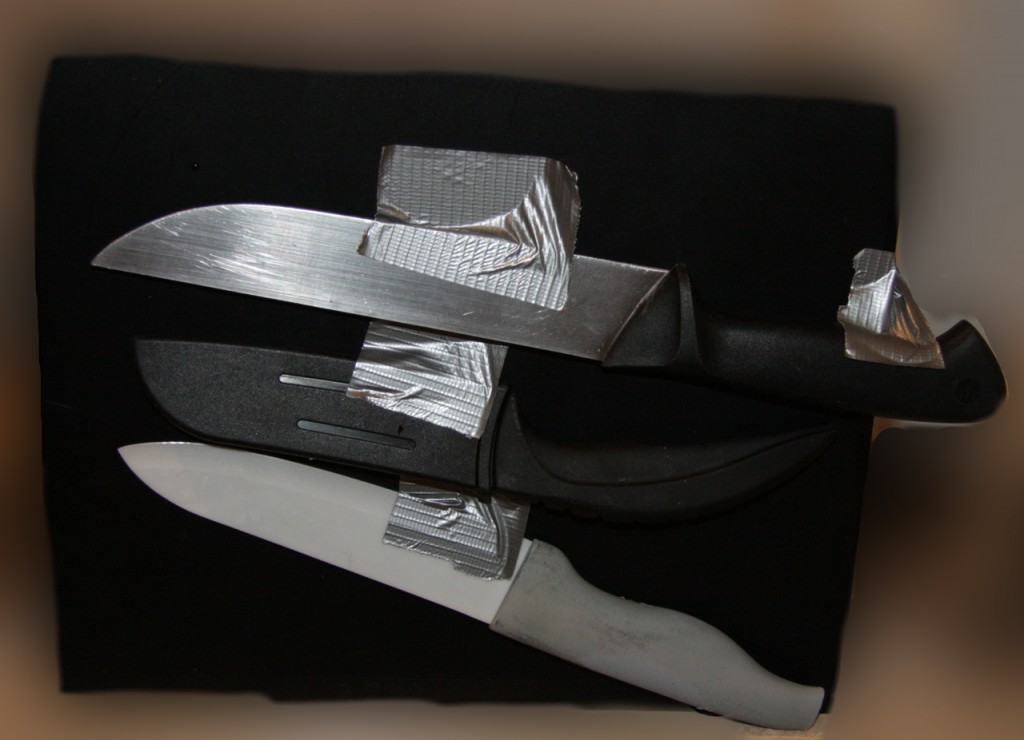 The picture above was taken at 99kv accelerating voltage. The highest accelerating voltage my X-Ray machine can generate. As far as I know a typical baggage scanner at an airport operates at around 160 kv accelerating voltage.